Hong Kong-based gaming services company Amax International let go of its stakes in Greek Mythology Casino Macau. The casino used to operate in the Beijing Imperial Palace Hotel.
In December 2015, the Macau gaming regulator ordered the closure of Greek Mythology Casino due to some irregularities. Eventually, the hotel shut down the following year after its operating license expired.
Amax International told the gambling industry media that it sold all its shares in the Greek Mythology Entertainment Group. In addition, the firm said the buyer was Fu Po International Greek Mythology, a Macau-based property investor. Also, the buyer is to be the manager and operator of the casino.
Why Amax International Disposed Casino Stakes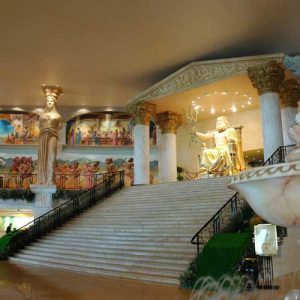 According to an official statement, Amax International got rid of its stakes in the casino. The firm said there was a lack of progress in getting financial statements from Greek Mythology. The former needed the statements for auditing purposes.
In May 2018, Amax International said news reports of a takeover of the casino by the Suncity Group were fake news. There were speculations among sports betting software professionals that the takeover was due to unpaid debts.
The hotel and casino have been subjects of several court proceedings in Macau. It even led to the falling out between Amax International CEO Ng Man Sun and former partner Chen Mei Huan. The casino didn't have its own gaming license. Instead, it piggybacked on the license of local concessionaire SJM Holdings, according to bookie pay per head experts.
Amax International is having some financial troubles as of late. In its November report, it has a consolidated net loss of around HKD 22.1 million. Also, it has a total net liability of around HKD 69.3 million.
Due to its net liabilities, chairman Ng promised to extend the maturity of its convertible bonds for 24 months if the company can't fulfill its obligations.